What is Cialis?
Last week our Molecule Monday was the popular Viagra. This week our Molecule Monday is another erectile dysfunction treatment drug named Cialis (Tadalafil). Like Viagra, Cialis is a PDE5 inhibitor (inhibits the degradation of cGMP, increasing blood flow to the penis during sexual stimulation). The Cialis molecule was approved by the FDA in 2003, roughly 5 years after Viagra was. It was developed by ICOS, a small biotech firm in the US.

What are the differences between Viagra & Cialis?
Even though both drug molecules work in similar ways to treat erectile dysfunction, they do differ in a few ways. First off, Cialis takes longer for it to become effective and takes roughly  2 hours compared to Viagra's 30 minute on set. Cialis also lasts longer usually lasting up to 36 hours, while Viagra only lasts 8 hours. The longer half-life of Cialis has earned it the nickname "the weekend pill".
Erectile Dysfunction Market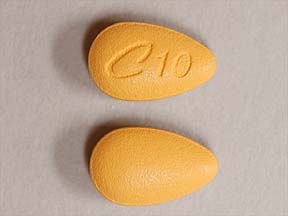 Cialis currently holds the second largest market share with almost 2 billion dollars per year. However, because it's patent expired in 2017, this share is expected to fall. Unsurprisingly, North America dominates the erectile dysfunction market as opposed to rest of the world.
To view more information about Cialis molecule, please click here.