Folding pocket magnifiers are handy for studying different bugs and plants in their natural habitats. One of our customers, Natural Resources Solutions Inc. took this one step further by having us custom imprint their logo on 10X loupes to make them into unique branded gifts for their employees. Read more about them in their own words.

2018 was a great year for Natural Resource Solutions Inc.  Our Waterloo-based consulting company was celebrating its 20th anniversary and moving to a much larger office.  We needed some exciting swag to hand out as a thank-you to our hard-working staff.  We were searching for something attractive, thoughtful and practical. Something that people would want to hang on to, and we wanted to have our logo on it.  A branded 10X loupe (magnifier) from Indigo Instruments met our requirements.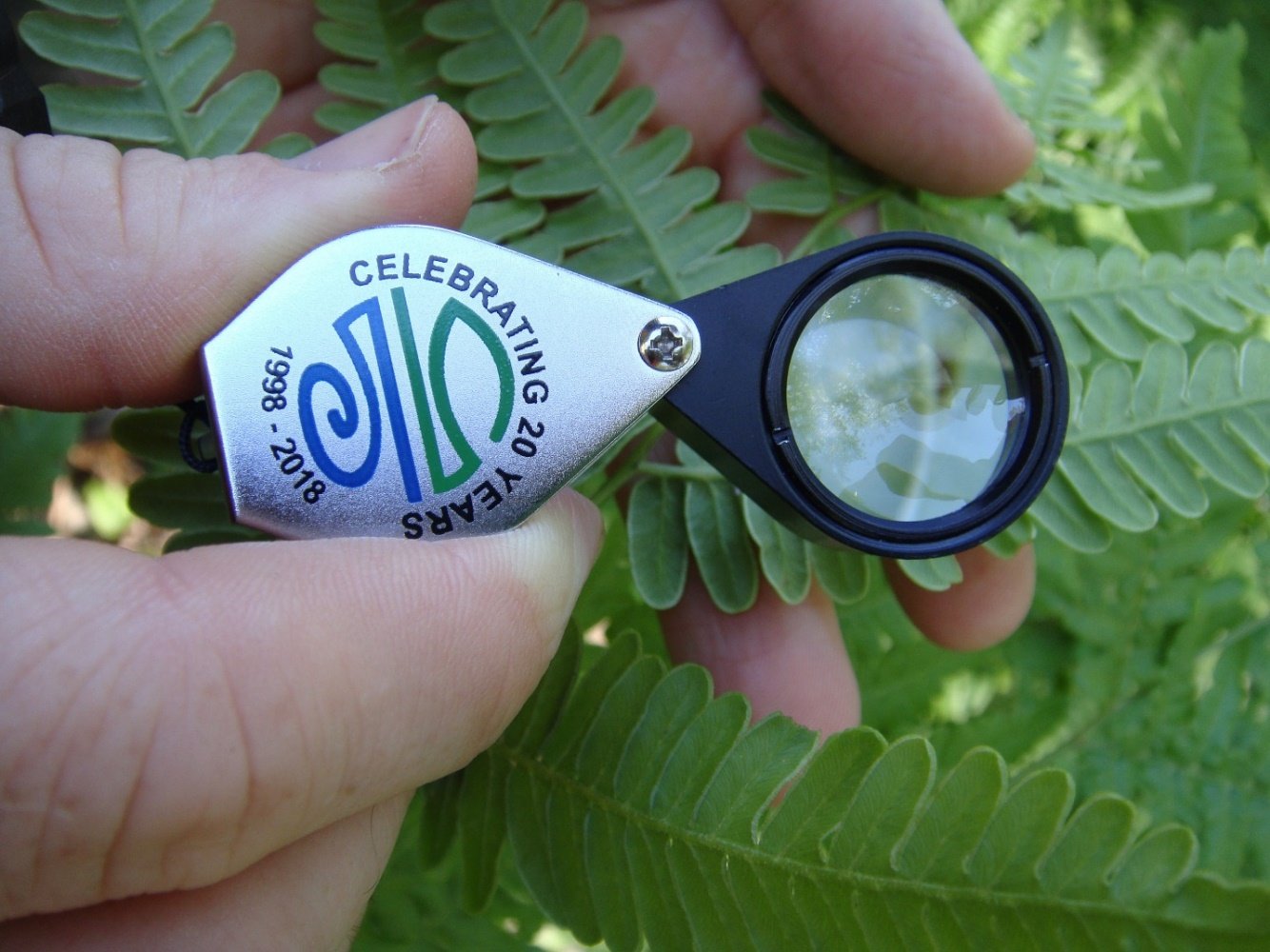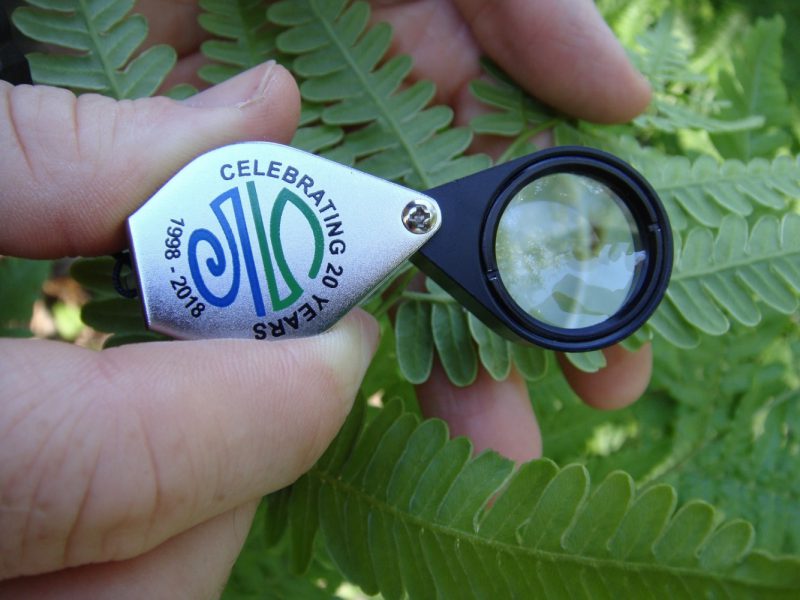 At NRSI, we are biologists with expertise in aquatic, terrestrial and wetland biology.  Throughout the year, our complement of 45 full-time and 20+ co-op and contract staff are in the field, river or forests studying wild plant and animal species, and undertaking habitat rehabilitation, construction monitoring, natural resource management and renewable energy development.  The logo-embossed, 10 x 23mm doublet loupes were an item that would serve both as a keepsake and as a useful tool for fieldwork.
Biologist Pat Deacon provides this input:
"A loupe is a tool of the trade for botanists allowing for close inspection of minute features and textures of a plant which are key to an accurate species identification.  The loupes we received from Indigo are high quality and a meaningful contribution to the work we do everyday."
Like NRSI, Indigo Instruments is a local independent company.  We were very pleased with the responsive service, quick delivery, and the quality of the product.